Located on the 7th to 9th floor of The Tanner Hill, the Residential Care Home For The Elderly ("RCHE") provides residents with one-stop quality service which includes nursing, personalized care, rehabilitation and counselling to address the physiological and psychological needs of the residents with respect and independence. (Click here to access the facility's virtual reality)
In May 2022, we are recognized as the "Operator of the Year - Residential Aged Care" by Ageing Asia at the 10th Asia Pacific Eldercare Innovation Awards, also known as the "Oscars" in the eldercare sector. In December 2021, we are recognized as the "Best Home Care Operator" by Ageing Asia at the 9th Asia Pacific Eldercare Innovation Awards.

Besides, we collaborated with NAMI Technologies. By applying the Biocide-free Germ-repellent Plastic Bottle, Super HEPA-grade Air Purification Media, Washable Antiviral and Antibacterial Textile and Smart Protection Material Floor Mat, we can create a hygienic and safe living environment for our elderly and nurse aides.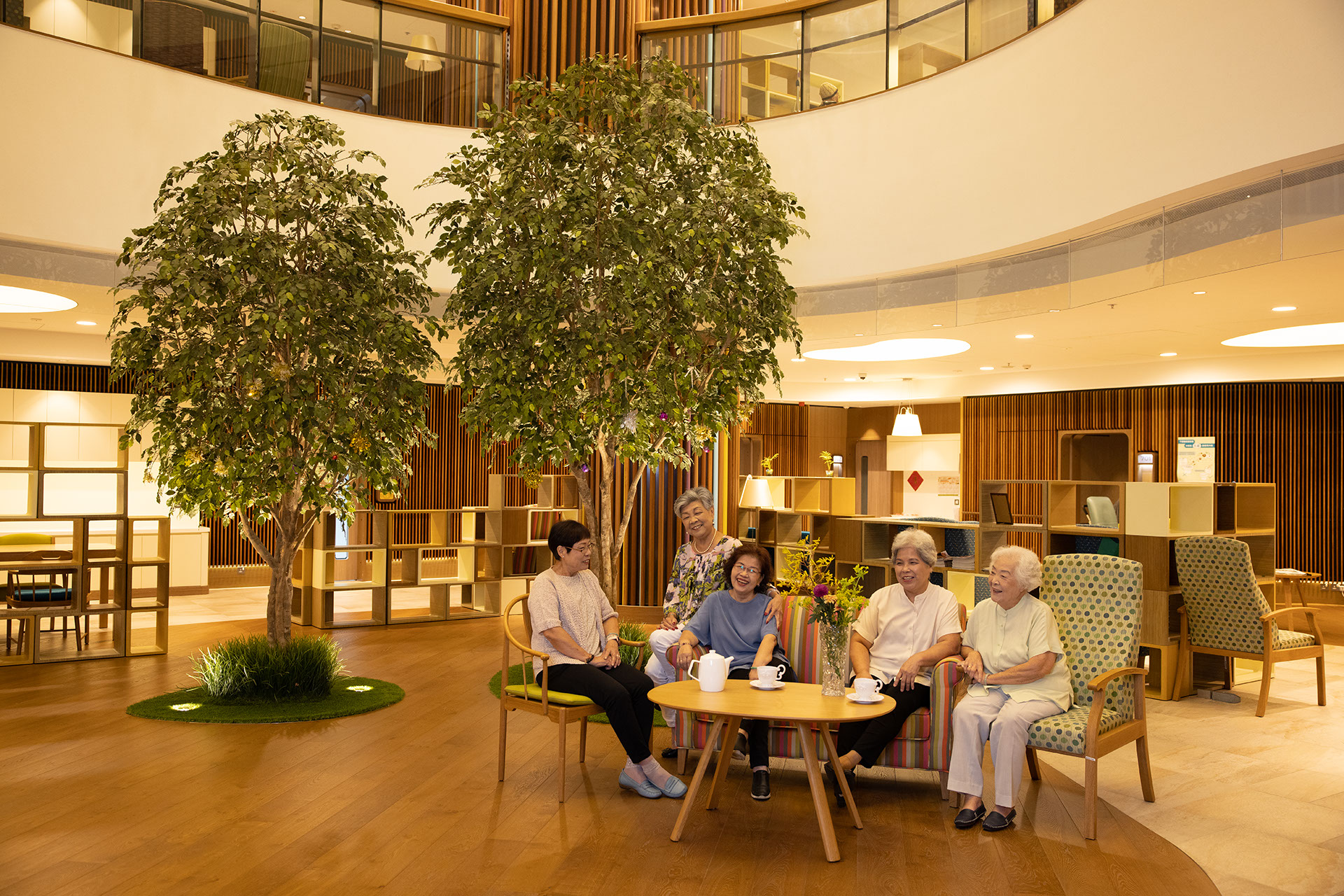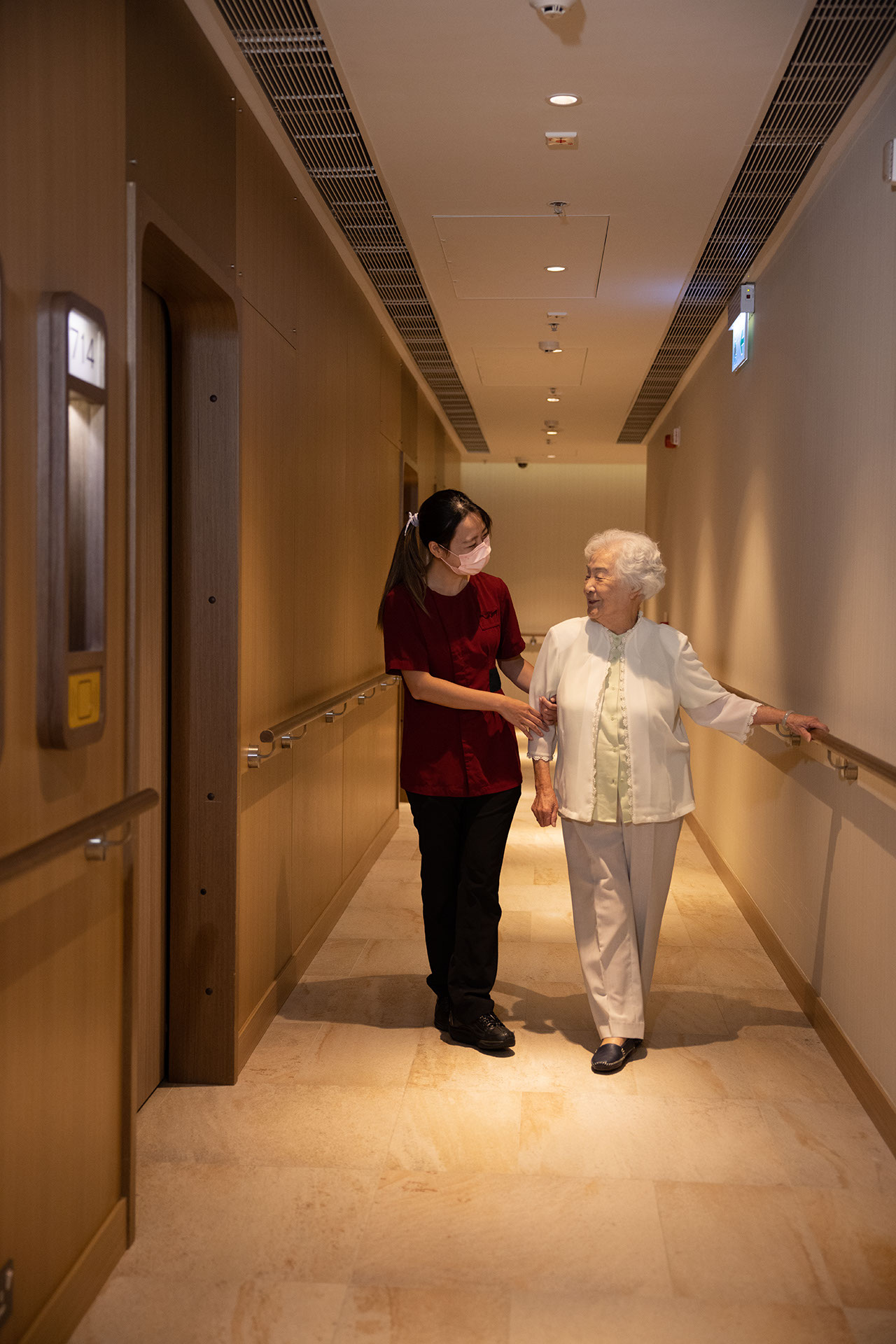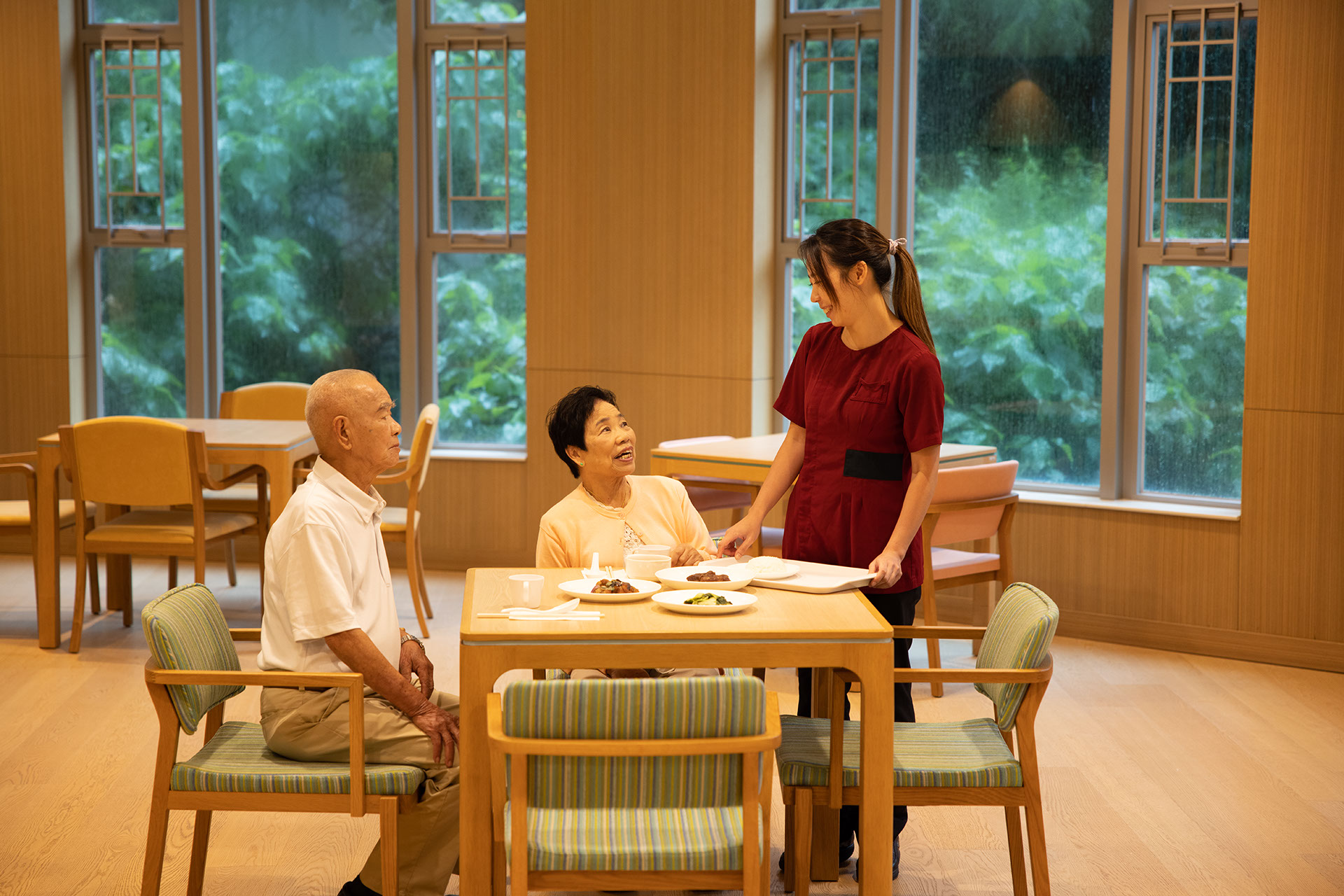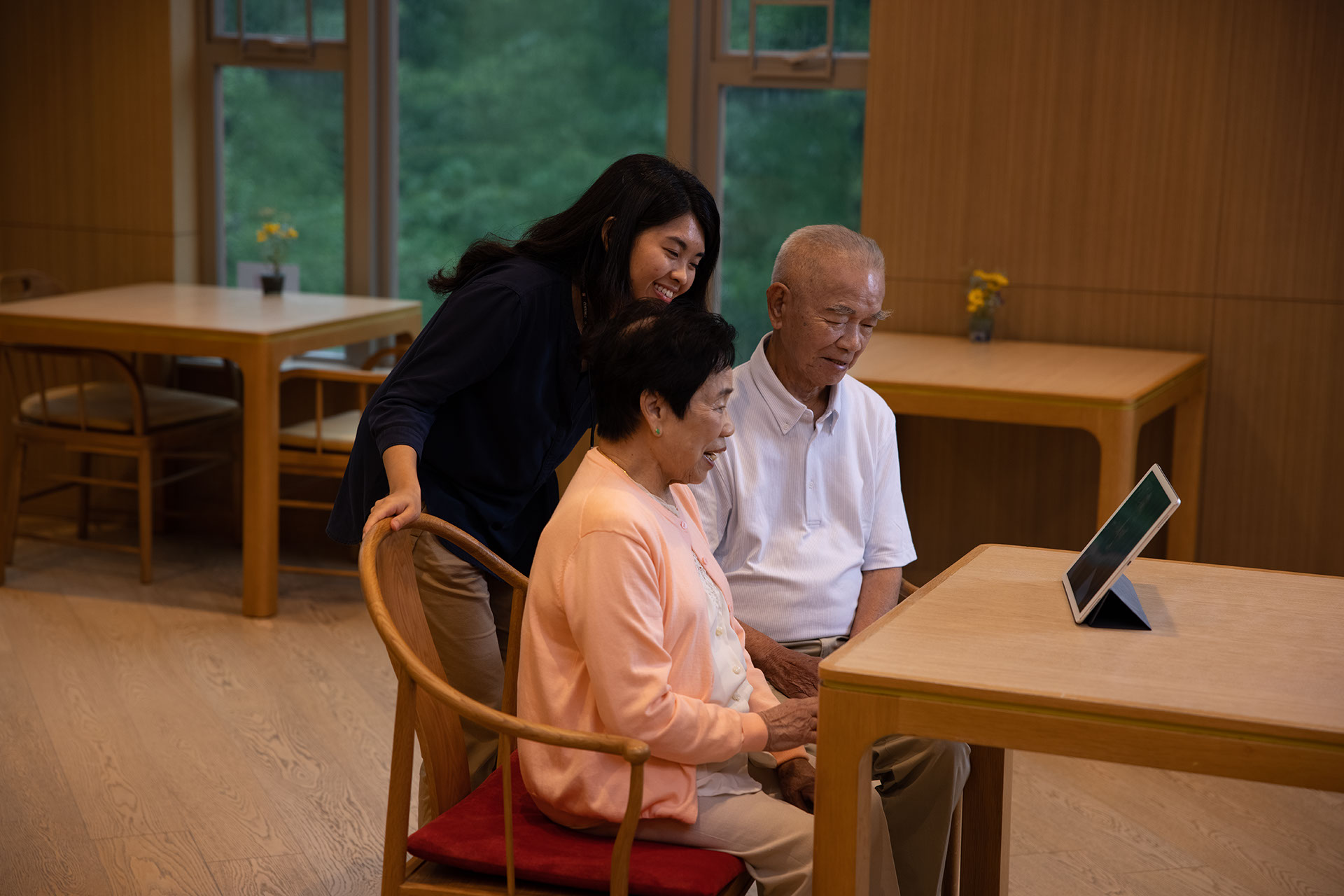 Service Features
With the tramendous support of the in-house multi-disciplinary professionals consisting of nurse, social worker, physiotherapist, occupational therapist, healthcare officer plus the regular visit of medical practitioner participating in healthcare planning for individual, worry-free living is reassured. To maintain a balanced intake of nutrition without compromising too much on flavour, texture and appearance, recipes are designed by both registered dietitian and chef.
Major Services:
24/7 professional nursing care
Visiting medical service
Dietitian regular visit and check menus
Personalized care
Physiotherapy and occupational therapy
Counselling service
Social and recreational activities
Podiatry and speech therapy service upon request (additional charge)
Call 2280 9100 to book a visit or enquiries.
Facilities Overview
Accommodation of a maximum of 117 residents across 3 floors with 18 rooms on each floor.
We offer twin bed room and 5-bed room and balcony rooms are also available. Rooms are equipped with electric care bed, bedside curtain plus an individual bathroom per room. The warm and colour-toned interior creates a feeling of home away from home.
Click here to view photos of the environment
Click here for fee details; Click here for application details and forms
Call 2280 9100 to book a visit or enquiries.